New! Wrapped Framesaver® Exterior Door Frame Solutions
Endura Products is pleased to announce an exciting new addition to the FrameSaver Rot-Proof Door Frame portfolio with the release of the NEW! Wrapped FrameSaver product line.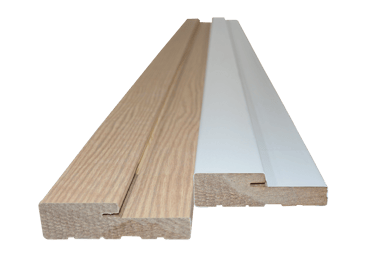 This innovative new solution delivers the performance and durability of Endura's industry-trusted FrameSaver Door Frame, now available with a prefinished white vinyl wrap for ultimate convenience or a stainable woodgrain vinyl wrap for the timeless beauty of wood.
While new to Endura's product offering, Contact Industries, (acquired by Endura in December 2016) has been an industry leader in providing vinyl-wrapped products for decades. In combining our respective strengths, we are pleased to be able to deliver a stronger solution that has been tested and proven to perform in all respective categories. With the proven rot-proof performance of the FrameSaver Door Frame at the core of this new offering, the NEW! Wrapped FrameSaver delivers:
The Framesaver performance you trust
Rot-Proof Performance Paired with the Strength of Wood:

FrameSaver delivers all of the maintenance-free performance benefits of composite frames with the trusted durability and strength that only real wood can deliver.
A Lifetime Warranty That Can't Be Beat:

FrameSaver is backed by the industry's only fully-transferable lifetime warranty, though you won't need it. FrameSaver has never had a warranty claim!
Now with the finishing option you want
Ultimate Convenience:

with a prefinished white vinyl wrap.
Ultimate Beauty:

with a stainable woodgrain vinyl wrap available in Oak, Fir and Mahogany (shown below) wood species.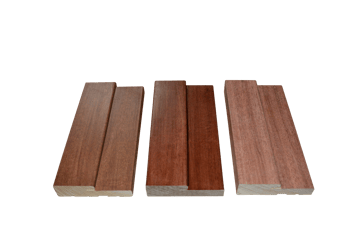 3. Proven Durability: All Wrapped FrameSaver products deliver lasting performance you can trust, utilizing vinyl wrap options that resist peeling and have been applied with a proven waterproof exterior adhesive.
We are pleased to release this product for immediate purchase, with additional accessory products coming to market later this year.
If you are interested in learning more about this new innovative door frame solution from Endura Products and Contact Industries,
please contact us.